Inventory Locator Service
For more than 35 years, ILS has helped customers by collecting data about parts available in the marketplace and organizing them into one user-friendly database. The new and used parts locator service developed by ILS has helped numerous customers in the aviation, marine, and defense sectors find the parts they need, streamline procurement, sell their parts inventory, improve their MRO services, and automate their supply chain operations. Thanks to the parts database software developed by ILS, subscribers have experienced a significant improvement in their supply chains and become much more efficient and successful as a result.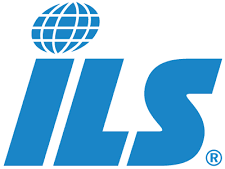 Aeroxchange is the only electronic business network that supports all MRO business processes within the aviation industry for buyer and sellers. Aeroxchange provides a complete lifecycle of electronic communication from order creation to final invoice. The Aeroxchange service accelerates repair, replenishment, sourcing, inventory pooling and other critical operations in the aviation supply chain.
"Avenger LLC has been a trusted source for all-things-landing-gear dating back to their founding. In the complicated world of life limited parts Grant has consistently delivered material on time, with proper documentation and at a fair price. Avenger does one thing and they are good at it despite the funny accent."
"And it's service like that, that keeps me shopping Avenger! Thank you Grant.  PO to follow."
"I used to deal with frustrating companies that falsely reported their in-stock parts and conditions. Avenger LLC is such a relief because I know every part listed on ILS is what they really have - and that makes a big difference."
Anonymous
Sales & Warehouse
703.854.1831
5570 B Port Royal Road
Springfield, VA 22151
Billing
631.234.8988
148 Sportsmen Street
Central Islip, NY 11722